Larry,
First and foremost thank you to you and all the people involved in our trailer build and training class, it has giving us the confidence and courage to push harder every day to make this business successful. We have had a great couple of weeks since we opened up to the public. We have several estimates out waiting on responses and several that have accepted. We are busy and getting busier, the one that has really made it all hit home for us was when a Furniture store in Amarillo called (Rockwood Amish Furniture) asking if we could wash their store, he said he saw our ad on Facebook and loved everything about it, the rig truly does sell itself. I just wanted to give you guys an update and to say thank you again. Here are some pictures of our truck and trailer. Thanks again immensely for everything.
– Travis Macias, Bar TM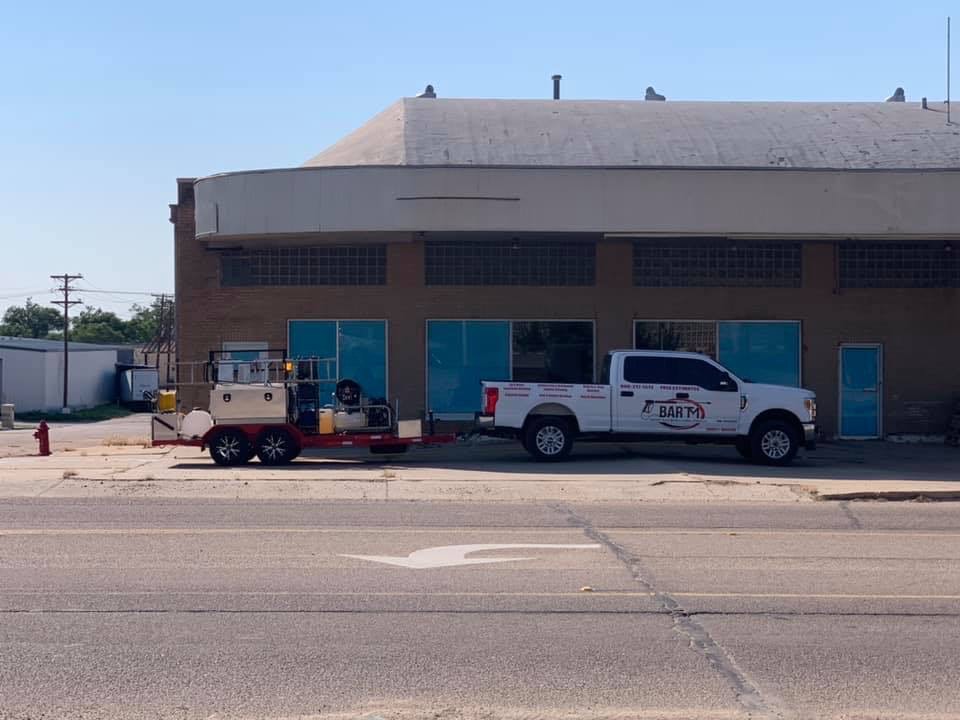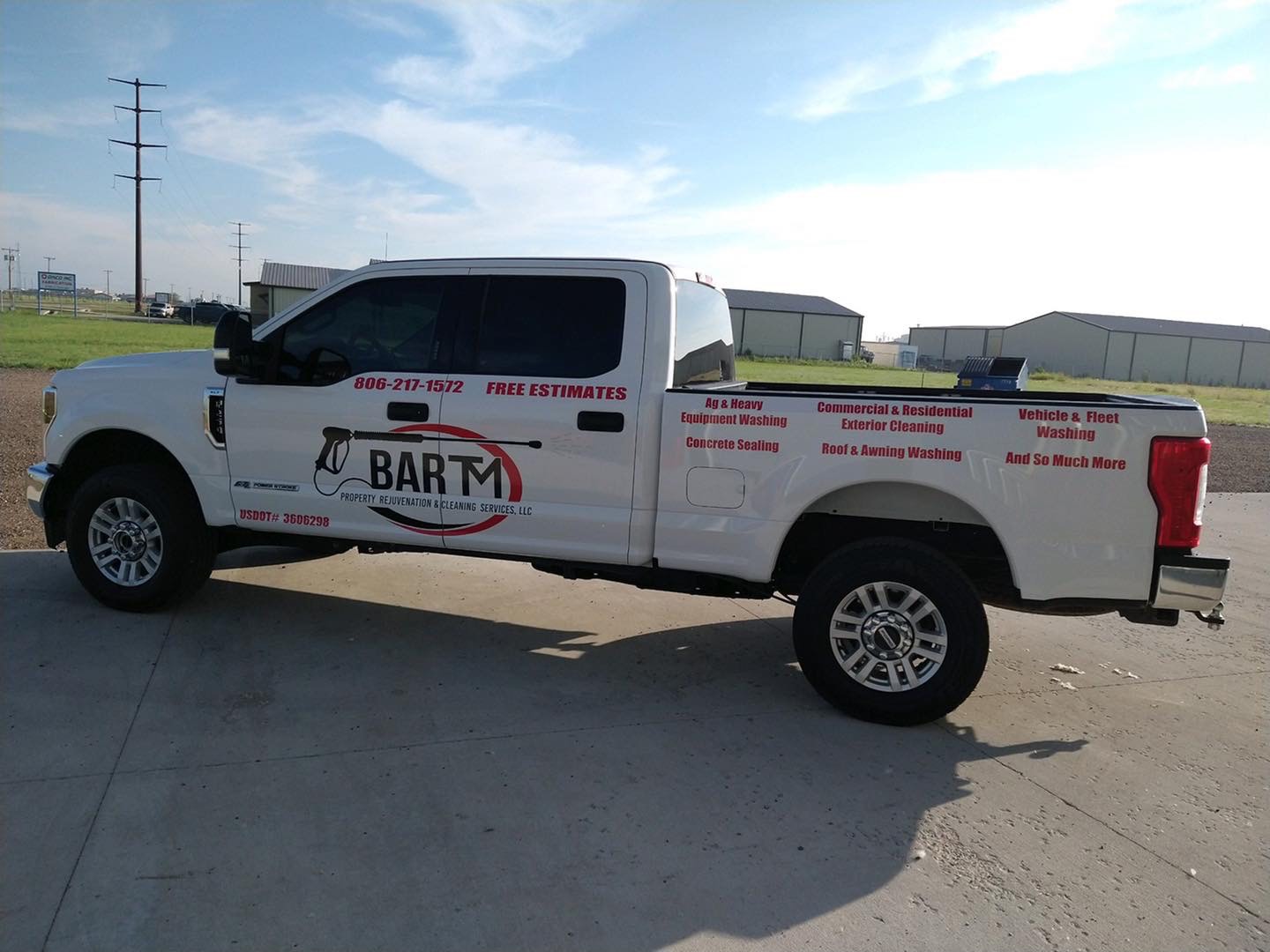 George Lamb
02:23 09 Aug 23
The very best experience. Larry was great to deal with. They did what they said they were going to do. Training was unbelievable. The finished product looks like no other company. I could go on and on. Feel free to ask for my contact information if you want to speak directly to me.

Michael Ferguson
16:36 26 Jun 23
First Class from all the Employees. Equipment quality is over the top. 110% recommendation for anyone in the Industry looking to step up your Equipment. Thank you Larry Winter.

Andrew Sferle
20:50 10 Apr 23
Through the training and purchasing of our equipment… it has been exceptional. Customer service has been lifted to a whole new level. Quality people and great equipment made with the best product. Looking forward to continue working in the near future with Powerline. Good people to work with… Moe & Larry are always there to help if you have any questions. The training is must and will be useful/educational.

Hector Flores
03:14 05 Apr 23

Ben Sferle
12:19 18 Mar 23
Mo and his team make you feel like family! Professionals!

Daniel De julian
05:50 07 Mar 23

Kevin Kennedy
18:11 28 Feb 23
A great company to connect with for any of your power wash unit products, dealing with them on an out of country fashion, was easy and plan on continuing a relationship in the future, Would recommend them to anyone.

Jeremiah Neumann
22:49 09 Feb 23
I recently purchased a Powerwashing System from Powerline Industries. Such a great group of guys, and so much knowledge to share. By buying a system through these guys you not only get top of the line best in the industry, you all get unlimited access to a massive amount of experience and knowledge.

Matt Firkus
17:45 13 Jan 23
From the initial inquiry call speaking with Larry from Power Line Industries I was treated with respect and given options and knowledge about the different products available. Power Line Industries is very straightforward and their training in Utah was fantastic and highly recommend using them for any Pressure Washing purchases. I feel they have set me up to have a successful start of my business venture.

Eldon Handke
14:50 05 Nov 22

Patrick Piecynski
10:33 27 Oct 22
These units are build to last and they look awesome. The team at powerline is great and answers all questions.

Very friendly and helpful

Larry, Mo and team were great . When it's time to get another money maker then I will definitely see my friends at Powerline real stand up folks. Thanks again POW WASH

Richard Bury (Ut High Country)
02:13 30 Sep 22
Everyone was really nice and helpful

Blake Edwards
22:59 08 Aug 22
Hands down best company in the industry. Rather you're just beginning or a seasoned veteran don't look any further than Powerline.

Jesse Yermalovich
04:31 21 Jun 22
Powerline pressure washer trailers are top notch professional machines, hands down best trailers made on the market for this kind of work. Recently I had run into and issue and Steve from powerline was quick to get me the part requested.Exceptional customer service and follow up personal text messages and support throughout the entire process I couldn't be more happier with how they treated me and took care of me, the whole team does a fantastic job getting you what you need. They are not out just to sell you a product and leave you stuck when service is needed, they stand behind it as well with quick support and follow ups.You cant go wrong as they sell a fantastic product and have the best support program for what they sell HANDS DOWN!!I couldnt thank you Steve enough for the quick turnaround and extra time he took to help me get what I neededThank you so much!!JesseOutlaw Power Washing

Martin Elizardo
04:21 02 Jun 22

Edward Bailey
12:15 10 May 22
Extremely knowledgeable, courteous, and professional. I highly recommend the team at Power Line Industries for all of your pressure washing and jetting needs!

Brian Goody
17:42 19 Jan 22

Sloth Racing
00:34 15 Jan 22
The best of the best! Don't waste your time on other brands, it doesn't get better than this company and employees!

Tim Thornbloom
04:12 04 Jan 22

La'Tonya Troutman
00:03 18 Nov 21
Merry Christmas Larry!!! Thanks so much for helping us to get started in the industry. It has been a pleasure.!! See you at the top!

McCabe Johnson
05:49 07 Nov 21
Buying a piece of equipment to represent your name and company is a huge deal. I'm so happy I chose to go with powerline, and beyond grateful for the information and help I got. The training course was essential. They could just sell nice equipment and call it a day, but they take the time to go above and beyond sharing knowledge from years of experience, and tips & tricks to be nothing but successful. Something else I enjoyed about the class was meeting cool people from all across the country! From New York to California, and we were all bouncing ideas around.I left with some new friends, and a sick trailer!

Scott Booth
20:39 24 Oct 21
When I was looking for the best power washer I found this company online. I reached out to them about what I was looking for and they answered all my questions I had as well. They explained the process and guided me all the way up to the training. The training and material they provided was out of this world there nothing they hadn't seen and they incorporated it into a bootcamp. Mo and Larry are great people with a ton a knowledge and also would be there after the sale for any I questions I had. Thanks for all the helpful information and the great machine. I will hopefully grow my buisness to return for another

Innovative Cleaning & Solutions LLC Miller
21:10 04 Oct 21
I'm not sure where to start. Mo & Co, is exceptional with how he operates his business and treats his customers. I am still receiving thank you gifts from him, over two weeks after buying his unit. He has set us up for absolute success. Thank you Mo, it was an awesome experience. Plus, Salt Lake City,,,wow.

Tyler Young
19:03 01 Oct 21
Powerline where do I start I'm 20 years old starting my own pressure washing company thinking with my age no one would even look at me which happens to be true for awhile till I heard about Powerline not did they only sell me a unit they have gone above a beyond on how to run it if I questions there's always someone there who willing to help customer service 10/10 will be going through them for all my units for the rest of time!

Thomas Rice
01:29 20 Sep 21
Thank you so much to Moe and everyone else at Power Line Industries, Inc. For the hospitality over the weekend . They really made me feel like family . It was such a amazing experience from the initial call to the purchase of my machine and the class to learn the industry . I now have the confidence to jump right in my new career and make money for myself. There whole operation start to finish is so smooth and professional, I am and will always be a powerline loyal customer. Truly a company that has your back

Elizabeth Evelyn
11:06 02 Sep 21

Robert VanDyke
17:21 03 Jul 21
The equipment and classroom training is top notch. Thank you Mo and Larry for a great experience.

Byron Wells
21:10 06 Jun 21
Larry Winter is an excellent representative of the company. He made himself available to answer any questions and was very patient to with me. He is definitely an asset to the company as he was very knowledgeable and would get the answers for the specific unit you were interested in. He was very personable and I would not hesitate to call him again.Byron

Stanley Sokolowski
16:44 04 Jun 21
I would highly recommend this company to anyone in the industry. From start to finish powerline had every duck in a row. Larry "the wildman" Winter is a fantastic sales associate. He was able to answer every question I had, he got back to me immediately on everything, anticipated things I didn't expect, and I still call him for his knowledge. To know that after you purchase a unit they are still there is above and beyond in my book. Mo Morgan was an excellent trainer during their power wash boot camp. Kept us awake, laughing, and learning. The unit itself is gorgeous, people approach it as they would an old hot rod. The quality and look of the unit itself will bring you business. I will be buying many more from them in the future.Thank you all at powerline.Stan

Ron Patterson
20:08 02 Jun 21

Amy Steele
12:09 02 Jun 21
Lori was very responsive from the start and guided me through the entire purchase process. I can't even begin to explain the training that is provided, but I guarantee you will feel very confident using the equipment and will feel comfortable knowing that they will support you post-purchase as well. They make you feel like a VIP during the boot camp and Larry makes you feel like family. When I need another unit, I will absolutely come back to them.

Travis Macias
03:45 06 May 21
I found this company on google while searching for small business ideas. I was looking for a new career path in life when I came across their website, it had something that just spoke to me and drew me into this industry. I tossed around the idea and several others for several months and something just kept pulling me back. It wasn't until I called and visited with Larry for probably a hour or so about my ideas for my business that I knew instantly that this wasn't just another sales pitch but truly a company that cares and stands behind its products and the fact that it's made in the USA was extremely appealing to me. My wife and I decided to go ahead with our purchase of our new trailer and we have not regretted it yet. We attended the boot camp in April and had our minds blow away, the amount of knowledge and experience that these guys have is truly amazing. We left feeling extremely confident and feeling as if we had gained some great knowledge in how to market and run our business. I seriously can't say enough positive things about this company. We left feeling not only extremely pleased but like we had gained another family, great friends and a support system that is incomparable to any other company that we looked at that sells this type of equipment. Your not only paying for quality equipment that is made in the USA but for support system full of knowledge and experience that is always willing to help you out. Thank you Larry and Mo for everything.

LeRoy Tubbs
02:14 22 Mar 21
Larry was my sales rep and he was great. got me taken care of quickly and very knowledgeable of the industry. I will definitely do business with Power Line in the future.

Terry Currier
02:47 12 Nov 20
Larry at powerline industries is by far one of the best guys I have dealt with.I highly recommend him to anyone that is looking for professional pressure washing equipment.

Professional, responsive, and knowledgeable. Thank you all for the wonderful experience.

TERRY Currier
16:47 26 Oct 20
I just went through the October 23&24th boot camp.Itwas a great experience& the hospitality was great as well.Mo& larry have tons of knowledge& experience with the products& machines they sell.I would highly recommend anyone thinking about getting in this type of business to go through their 2 day boot camp.Thank all of you at powerline industries for this great experience!!!

Joseph Harris
03:53 10 Oct 20
Absolutely with out a doubt an A+ company! They spare no expense on their products nor do they nickel and dime you. Top quality and even better customer service. Thank you!

Joey Mauricio
22:32 20 Aug 20
When we are told to love our neighbors , POWER LINE INDUSTRIES DOES THAT ON WORD.From San Antonio,Texas I truly felt next door. This is the customer service at its best Larry is incredible and the 🍎 apple doesn't fall far from the tree and that tree of truth is owned by Moe thus, Power Line Industries. Look no further! And I say this because no matter who you speak to at Power Line INDUSTRIES you get so many other well respected personnel like Julie and Steve in there well respected establishment. THANK YOU ALL.

Carl Stein
13:22 23 Jul 20
Lori was great taking care of all the details, and delivered our system before we expected it to be ready. She was able to assist us in feeling comfortable in our purchase decision and reinforce with a positive attitude. We recommend Lori and the entire Powerline Industries TEAM!!!!

Michele Stagg
04:18 10 Jul 20
From the moment we stumbled across Powerline's website to the moment we finally arrived home with our equipment, Powerline has been phenomenal to work with. Every member of their team is so kind and helpful. Their customer service is definitely one of a kind, you just don't see companies with this level of customer service anymore. I would recommend this company to anyone who is thinking of purchasing a pressure washing unit. They truly care about helping their customers succeed!

Rusty Sutton
03:15 03 Jul 20
Lori has been very responsive with assisting us in our purchase of two power wash units. Very warm and friendly service form her and the entire team at Power Line Industries. we created a great friendship with her and Mo.

Brian Hafner
03:03 30 Jun 20
I want to start by saying this company's customer service is AMAZING from the first phone call to Chester inquiring about there Hydro Jetting products his demeanor puts you at ease you can tell he is just an honest person and won't just tell you anything you want to hear to sell you there product.Once I choose the Jetter I wanted they helped with the financing by referring me to Western Equipment finance which was made the process very simple.Upon Getting to Utah and checking into the hotel they booked for me I good a good nights sleep and was greeted in the morning by Moe, Chester and crew in vans to take use to the factory where we had breakfast and got a tour of there facility, got training on the equipment and then spent the rest of the day learning about the products and marketing and meeting the rest of there crew and at the end of the day we loaded up our new Jetter and headed to a steak dinner at Jim's with the crew and other contractor who had purchased different Jetter configurations like enclosed trailers, truck mounted units and the trailer Jetter I purchased which they made sure it was hooked up to my rig properly and all the lights worked to make sure my trip back to California was safe.Since getting back home and using here Hot Jet-2 its a really nice unit and even after they have been there for me to answer any question I have had and followed through with everything and some that they promised me.I don't write reviews very often unless I feel a company is superior and I feel this way about Prime Line Industries and all of there staff , I felt like I was leaving my family when I left. I can't recommend them enough Great company, Great people!! I look forward to purchasing more equiptment from them soon, Thanks to everyone at Prime Line.

Steve Sumner
22:58 20 May 20
Great people, great products, great service and great prices! What else matters when you are seeking out business solutions? We are very happy with Powerline Industries and we sincerely hope that all who read this review avoid missing out on them and their products.

Dallas Wycoff
04:29 08 Apr 20

After our first year of business we were able to justify buying another rig, we shopped around but always came back to Powerline every time we compared our experience from buying our 1st rig from them. Looking forward to future business with Powerline and Lori was great and very helpful throughout the whole process and continues to impress with her quick and knowledgeable responses. Thanks Powerline Crew!!!

Richard ESEMAN
19:55 07 Apr 20
Power Line is a great group of people. Their training class was very informative and fun. I'm not planning on expanding but if I do I will definitely go with Power Line equipment

Robert Just Jr
01:05 11 Mar 20
My name is Robert Just Jr. I am in the process of starting a power washing business. I first decided to start this business 5 years ago and came across Powerline Industries and immediately thought this would be a professional product. I am not disappointed!We went to the training and I have to say, five stars just aren't enough! They took such great care of us while we were there and made sure all of our questions were answered. I could write all day about the awesome service we received from this company. I will be a long time customer of theirs and will always be satisfied with the results!I am very confident that my business will be successful with the training I have received!Thank you Powerline Industries for everything!

Nissim Sabatani
18:26 30 Jan 20

Scott Morello
21:31 29 Jan 20
The class I attended was very informative and well designed to get you ready for business. Mo, Larry, Barton, Chris & Carolina did a great job walking you thru the machine and showing you the ways to market, price and how to use the different products.

Rocky Morris
02:45 02 Jan 20
What a great company. The training is great and they treat like family. Product is far superior to all my past equipment. Hopefully go back for more!

Jay&Shannon Parrish
19:00 28 Dec 19
Larry Winters is the Power Wash King! Excellent experience from our very first conversation all the through. He has went above and beyond! Even helped me secure two major contracts after I already received my equipment. His customer service goes far beyond the sale!! Thanks again Larry!!

Jason Pshigoda
13:01 29 Nov 19
Customer service is over the top. This is a quality product. Highly recommend, give them a shot! I use my power washer for oil field applications. Does not disappoint.

joshua parsons
12:22 08 Nov 19
Customer service and the equipment are fantastic. I would recommend anyone looking at purchasing a real power washer to buy from Power Line. I wish the two day class was longer because they are a wealth of knowledge on how to set up and run a power washing business.

Cynthia Torix
02:35 06 Oct 19
We will never forget the experience we had with your company. You really set up your customers for success. We feel empowered and we know we will be successful because you equipped us to do so!

Nathan Langley
17:49 01 Oct 19
Great company! Great staff! Great assistance!

Michael Handshy
03:36 01 Oct 19

Colin Myere
06:26 10 Sep 19
Was a great experience, very professional, an a great product as well.would recommend to everybody that needs a jetter/power washer.awsome customer service, an the class they offer is top notch.

Tom Fincher
02:32 10 Sep 19
The staff at Power Line Industries went above and beyond with the boot camp. My son and I purchased the 23 power wash trailer from Larry Winter. We met our 1 week goal in the first 3 days of operation, using the marketing ideas provided during training. The rig is heavy duty and a head turner going down the road.

Jose Padilla
02:23 10 Sep 19
Best team ever thanks guys . For everthing made me feel part of the hotjetusa team.

Rye The Rye
19:14 21 Aug 19
I really can't review Power Line Industries highly enough... there are experiences that you have with complete strangers that you'll remember for the rest of your life and this trip was one of them.My father and I decided to start a pressure washing business full-time and after much research came across Power Line Industries. Long story short, we purchased one of their trailer rigs and flew out to attend the class in Salt Lake City, Utah.From start to finish, the experience was top notch. Moe, Larry, Don and the rest of the team are highly professional, knowledgeable, and down to earth people who really care about you. I can't really put into words how much they went out of the way to make sure we had anything we needed to be successful. As great as the location, equipment, knowledge and everything is, it really is the people that make such a difference and impact.The equipment is top of the line, and the training we received has really jump started our business in a way that we weren't sure was possible. Their rigs and setups are SERIOUS machines and run like nothing I've ever seen. With customizable packages, you can really get setup to do what you need. After running our rig now for a couple of weeks, it's providing some of the best results I've ever seen with pressure washers. At first, it was a little overwhelming to try to learn to run a rig this big and serious, but they're very helpful in answering questions and showing the complete operation and functions of the setup.Our trailer was being completed on the first day we got there (Thursday) and we got to get hands on training on our own rig. It was scheduled to ship out around 1-2 weeks after, but was being delivered to freight on Saturday (much to our delight)...We did end up having a leak at one of the cutoff valves, but we sent a video in to Power Line and within a few days we had the replacement part.There's a lot I could say, but in the end, I highly recommend this company and their trailer rigs. We're looking forward to a satisfying and prosperous career with our rig and when we expand, will be returning to Power Line without a doubt.The training, beautiful Utah mountains in the background, the food, and most importantly the people, make this an experience one I won't forget for the rest of my life. So thanks to everyone at Power Line Industries!P.S. - You'll also be laughing the whole time when Moe and Larry are together. Seriously a friendship you have to witness...

Odel Williams
23:59 10 Aug 19
First I would like to start off with the white glove delivery service, man what an amazing truck it cam on this beautiful looking truck like Mo saidwhen you go cheap you get what you pay for. Great service, great communication, skills. Very talented customer service is a plus. Their equipment is great looks great not only that its professional when arriving to a job site machine just catches everyone eyes when hauling on local roads, highway I give their machines a 5***** rating, it gets the job done great service MO and Chester you guys are great thanks for helping us building our business busier.

Timothy Hayton
22:05 16 Jul 19
Powerline Industries is a top notch company. The customer experience is unlike any I've ever received. The knowledge of products and industry is outstanding. I will definetly purchase from Powerline again.

James Davis
18:18 13 Jun 19
Without a doubt the most professional and accommodating people I've ever dealt with. I spent a weekend at their boot-camp where they taught us everything you could ever want to know about power washing and getting started in the business. The trailer I purchased is second to none and I can't wait to get to work. Worth every penny. Thanks guys!!

Dotson Power Washing
03:42 09 Jun 19
What am amazing experience my husband and I had these past 2 days. We bought a power washer from this company and took there 2 day training and learning class. I never knew there was so much to learn about power washing. The amount of information were were given and shown is by far more than we had ever anticipated. We were treated like family and put up in the Hampton Inn. Fed for breakfast, lunch and dinner at different restaurants every time. Mo the owner personally drove us around. Larry and Mo both answered our numerous questions and were extremely informative along with Lina. Kris made our logo off what we had asked and we couldn't be happier with it. I can't express to you enough how warm and friendly the ENTIRE staff was. We were treated like royalty. I will never forget this weekend. Thank you so much.Dotson Power WashingBobby and Alena Dotson

Dusty Seiger
19:31 01 May 19
I was recently in the market to for a trailer mounted pressure washer. I'm just starting a pressure washing business so I'm new to the industry. I spent weeks researching different pressure washing manufactures and companies and after about 15 minutes on their website and a 10 minute phone conversation with Lori- I knew I would be making a 17 hour drive to do business with these guys! From the easy and informative sales process with Lori, to the knowledge you gain in the boot camp class with "Mo" and the gang, they are by far the best in the business. So, if you are looking to buy a pressure washer set up and you want the best equipment on the market (best warranty as well) paired with some of the best knowledge you can get, Powerline should be you choice!

Allen Paul
22:18 26 Apr 19
Lori Atchley is top notch when purchasing from Power Line Industries. Lori made the experience seemless and was very friendly and professional. I am very impressed with the equipment so far and would recommend Power Line Industries to anyone considering going into business for themselves or looking to expand. Everyone I have dealt with has been helpful, courteous, professional and friendly as well. I had a few issues but they were right on top of it and handled them pretty quickly for the most part. If business works out according to plan I will purchase from them again in the future.

John Williams
01:00 06 Apr 19
There's no other company like Power Line!You're treated like royalty from day one.They're welcoming, incredibly knowledgeable, and build amazing products ( in the U.S.A.) what else needs to be said.They've earned my buisness for life!

Jason Sommerville
22:22 04 Apr 19
Once you get there you'll see why they are so highly rated. Top rate equipment, hands on training, the class has a large amount of info on how to succeed.

Jennifer Crapse
16:19 02 Apr 19
AWESOME!!! White Glove Service right from the start. Equipment is absolutely top of the Line! I research EVERYTHING I make a large purchase on. Let me assure you, you will not be disappointed. You get what you pay for, and the money you spend at Powerline, is an investment that will pay very very nice dividends. Equipment, Product Support, Training, and Customer Service exceeds expectations in every way! Plus, a Bonus....It's actually made and manufactured in the USA. Built like the USA used to make products...best materials, precise attention to details and built like the tools you Grandfather owned....Tough As Nails!!!

Riyadh Alsadi
16:38 19 Mar 19
They are an awesome group of people and sell a great machine.


rob risley
19:41 13 Mar 19
I'm new to the power washing business and was nervous about making this purchase. Larry and Mo put my mind at ease and made this a great experience.Larry helped me decide which unit would best fit my needs and signed me up for the bootcamp in Salt Lake City.If you purchase a unit from Power Line, I highly reccomend taking the bootcamp. They make it fun and you will learn so much.Just an awesome experience from start to finish. I can't wait to get this new business rolling.Thank You Power Line and especially Larry and Mo. You guys are awesome.

Carl Thompson
19:35 13 Mar 19
I will highly recommend Power Line Industries to anyone who is looking for the best in power wash equipment and the support, training and education that should follow such an important investment in your business. My wife and I attended their Boot Camp training course and left feeling confident in our ability to operate the equipment and launch our new business here in D/FW. Give them a Call.. Larry, Mo, and the entire group will treat you like family. You will be glad you did. Profere, USA. Allen, TX

David Dillard
11:52 06 Mar 19

Darrell Laws
15:49 24 Jan 19

herk usrey
03:52 23 Jan 19
Awesome people place and product

johnathan walker
12:55 13 Jan 19
Mo is awesome!! Very informative. If your buying a pressure washer from anybody else it's a piece of junk compared to what powerline offers.

ramzi berberi
12:01 07 Nov 18

The time and efforts Powerline puts into customer service is WORLD CLASS, hands down above and beyond.Was able to attend their training and left feeling like I had no choice but to be successful. Mo and his team made us feel that there will be no doubt in future purchases being from Powerline.The training and literature put us ahead of the traditional learning curve of starting your own business.Can't say thank you enough Mo!!Cory CookPressure Washing 911Temecula, Ca.

Matt Mckee
03:13 02 Nov 18

Lancaster Plumbing Supplies, Inc.
00:37 25 Oct 18
Chester was a great help and delivered our jetter on time

Thomas Duran
04:24 03 Oct 18
Great place and team they are my new friends!!!!

Darek Wisniewski
20:17 26 Jul 18
Lori and the rest of the staff are fantastic.

Lance Hull
18:27 25 Jul 18
It is a rare opportunity in today's world when you get a chance to do business with a company that is as great as Power Line Industries is.

Hunter Page
02:17 06 Jul 18
Overall I've had an amazing experience with Powerline. It's definitely not the cheapest route but you earn every bit of the money back with the quality that is put into it. Lori was amazing to work with and helped every step of the way throughout the buying process as well as helping me pick the equipment that best suited my needs. Even after purchasing she is still there any time I need her. This is a great company full of great and dedicated people.

Warren Hill
13:45 04 Jul 18

Sales person was Lori. She responded to my many questions, and presented various options for me to consider. Her follow up was very good and led to a great buying experience.

Jeffrey Tobian
02:19 21 May 18
What a great place for pressure washer equipment and chemicals.I really like their power plus

Eastern Mold Remediation
18:29 02 May 18
Terrific customer service and top of the line products!

Charles Ryan
05:04 02 May 18

John Trimble
02:54 02 May 18
Great experience..nice looking trailer.cant wait to try it out..would and will buy from again..top notch company.

Jared Beesley
03:45 20 Apr 18
I purchased the HD 23 package and am more than impressed at how well built this is. Everyone was so great to work with and extremely helpful. I highly recommend them, this is an amazing company.

Glen Calhoun
23:46 19 Apr 18
Mo and his "crew" are the best !!! I compared his product to the "others" and hand down Mo is the best. Service is A+. My future power washing units WILL come from Powerline Industries. A customer for life. Thx Mo and crew.

Greg Hanks
15:18 13 Nov 17
Best Company I Have Ever Had The Pleasure To Work With. Great People...Highly Recommended

Nick Klein
23:57 29 Sep 17

Jared Larmer
19:02 11 Aug 17
Customer Service was above and beyond.

Kevin Daugherty
04:06 30 Jul 17
Lori and her teammates are the BEST!!I'll be a customer for life. Great Product!! Thanks for everything!!